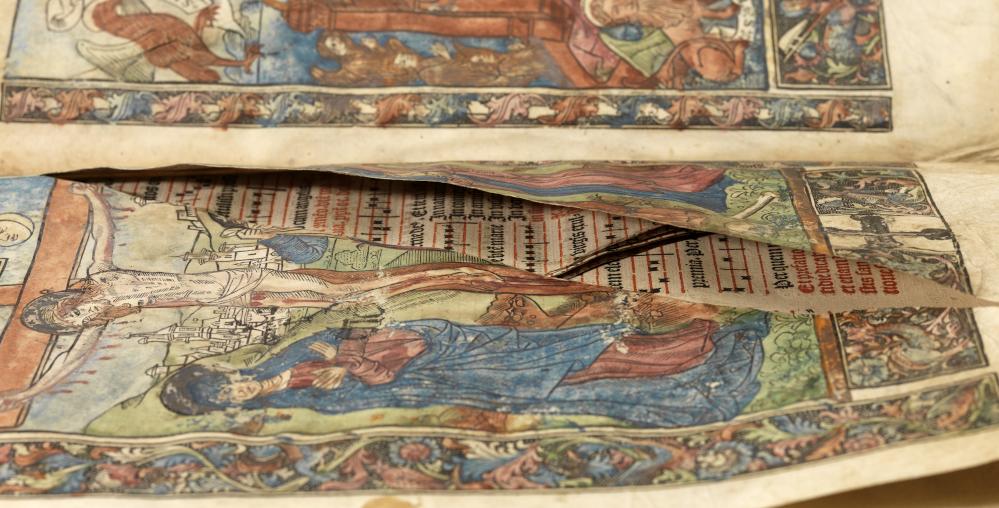 Behind the Scenes
Contributors to Remembering the Reformation
This exhibition is a testament to the fruitfulness of collaborative work—not only among the members of our research team, but between our project and a number of research institutions and their staff.
It arises from the Arts and Humanities Research Council project 'Remembering the Reformation', which is based jointly at the Faculty of History at the University of Cambridge and the Department of English and Related Literature at the University of York. We are grateful to the AHRC for its generous support. Alexandra Walsham also thanks the Leverhulme Trust for the award of a Major Research Fellowship to support her work on an adjacent project, 'The Reformation of the Generations: Age, Ancestry and Memory in England 1500-1700'.
Tom Taylor and Aislinn Muller shouldered the bulk of the organisation, logistics, and implementation of this exhibition, and the significance of their contribution cannot be overstated.
We are grateful to Cambridge University Library and the Bible Society for permission to include items from their collections. Emily Dourish provided invaluable guidance and support from the inception of the project and shepherded us through the technicalities of creating the exhibition. For many kinds of assistance in identifying and understanding items in their collections and in obtaining photographs of them, we also thank Stella Clarke, Sian Collins, Agnieskza Drabek-Prime, James Freeman, Nicola Hudson, Huw Jones, Onesimus Ngundu, Domniki Papadimitriou, Suzanne Paul, Maciej Pawlikowski, Liam Sims, Anne Taylor, Claire Welford-Elkin, and Jill Whitelock.
The librarians and archivists of a number of other Cambridge repositories have also offered assistance and given permission to include material in this exhibition. We thank Nicolas Bell and Sandy Paul of the Wren Library at Trinity College, who also facilitated our Cambridge Festival of Ideas event 'Remembering the Reformation: Books, Manuscripts, and the Memory of a Movement,' which helped to spark the work toward this exhibition. We also thank Alexander Devine of the Parker Library at Corpus Christi College, Jo Carter of Gonville and Caius College Library, and Jane Hughes and Catherine Sutherland of the Pepys Library at Magdalene College. Brian Cummings is also grateful to Freya Sierhuis (University of York), Aude de Mézerac-Zanetti (Université Lille 3), and Nicholas Rodgers (Library of Sidney Sussex College, Cambridge).
At York Minster Library, Sarah Griffin, Vicky Harrison, Steven Newman, and Dominique Triggs have guided us through this understudied collection, and collaborated with us in hosting fruitful events, including the launch of our project and its accompanying master class, and a conference on 'Memory and the Library,' which were both key starting points for our work. We thank the Chapter of York, the Diocese of Middleborough, and the parish churches of Stainton, Brandsby, and Rufforth for permission to include items from their collections in this exhibition.
At Lambeth Palace Library, the generous help of Hugh Cahill, Giles Mandelbrote, Sarah Etheridge, and Steph Eeles has been invaluable. We look forward to the material counterpart to this exhibition which the Library has graciously offered to host from September 2017.
The Victoria and Albert Museum and the British Museum kindly gave permission to include objects from their collections; we particularly thank Tessa Murdoch at the V&A.
We have also benefited from productive conversations with colleagues at The National Archives, including Marianne Wilson and Amanda Bevan, and at conferences including the Sixteenth Century Society and Conference in Bruges and the Reformation Colloquium in Newcastle in 2016, and Refo500 in Wittenberg in 2017.