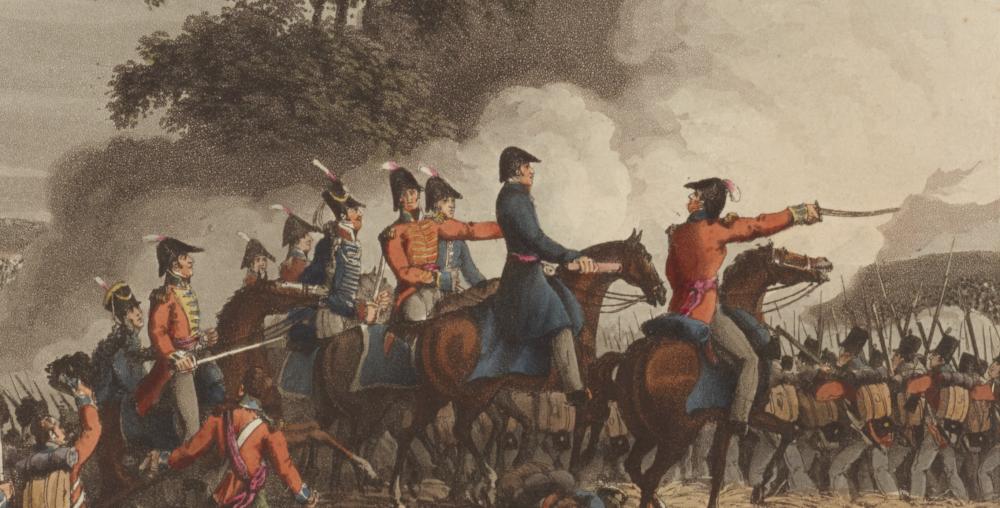 Behind the Scenes
A damned serious business: curator introduction and films
Three films have been created relating to 'A damned serious business'.
Curators Mark Nicholls and John Wells introduce the exhibition and take a closer look at selected items.
Anne Taylor, Head of the Library's Map Department, throws light on the techniques used to create the early printed maps of Waterloo.
Brendan Simms, Professor of the History of International Relations at Cambridge, explains the vital role taken by four hundred men of the King's German Legion at Waterloo.
The films were made by Błażej Mikuła of the Library's Digital Content Unit.