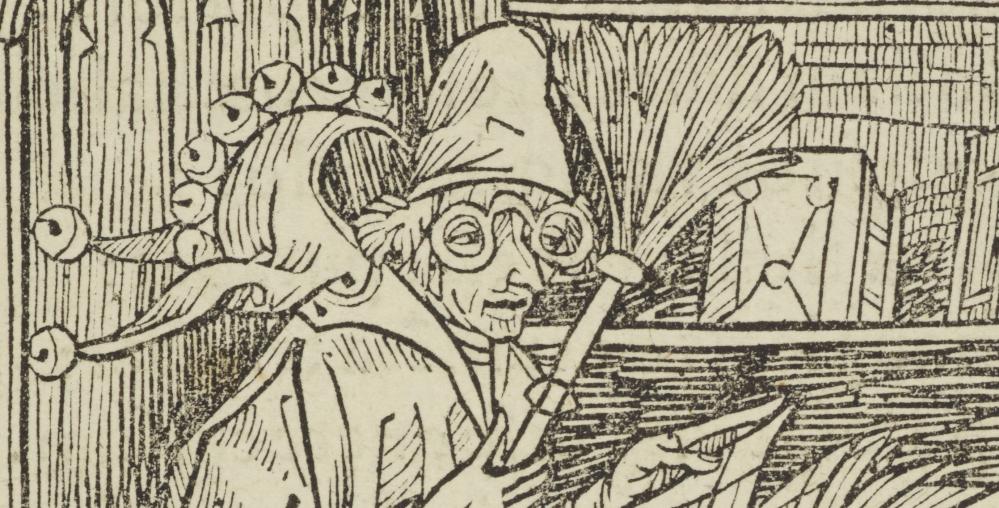 Behind the Scenes
Contributors to Private Lives of Print
This exhibition is the culmination of a five-year project to catalogue all of Cambridge University Library's incunabula, made possible by a grant from the Andrew W. Mellon Foundation. 
The exhibition was curated by Ed Potten, with assistance from Laura Nuvoloni, William Hale, Emily Dourish and Liam Sims.
The digitisation of books from the Incunabula collection has been made possible by a gift from the Howard and Abby Milstein Foundation.
Extensive conservation work for the project was carried out by members of the Library's Conservation department, including Jim Bloxam, Deborah Farndell, Shaun Thompson, Ngaio Vince-Dewerse and Emma Nichols. Films were produced by Błażej Mikuła.
The Spanish song from the Historia Baetica was performed by De Profundis.
Cambridge University Library and the Incunabula project group gratefully acknowledge the assistance of the following individuals and institutions:
The British Library
Nicholas Smith
Colin Clarkson
Mirjam Foot
David McKitterick
Abigail Brundin
The following individuals kindly granted permission for the reproduction of their essays written for the Library's catalogue Emprynted in thys manere: Early printed treasures from Cambridge University Library:
Prof. Lilian Armstrong, Sir David Attenborough, Prof. Mary Beard, Sir Quentin Blake, Dr Abigail Brundin, Dr Martin Davies, Dr Christopher de Hamel, Carol Ann Duffy, Prof. Eamon Duffy, Prof. Richard Field,  Prof. Mirjam Foot, John Goldfinch, Peter Jones, Dr Sachiko Kusukawa, Dr Piers D. Mitchell, Prof. Nigel Morgan, Paul Needham, Prof. Nigel Palmer, Dr Stella Panayatova, Prof. Nicholas Pickwoad, Prof. Michael Reeve, Prof. Toshiyuki Takamiya,  Dr Bettina Wagner, Prof. Alexandra Walsham.